Durham's Favorite Electricians
Serving Durham, NC and surrounding communities
Have an Electrical Problem? We can fix it!
Chamberlain Electric is a family-owned electrical services company that aims to provide the best in the business residential and commercial services. Started in 2020, We serve the greater RDU area. We hire hard-working, growth-mindset team players. 
We have fun while taking pride in our work. We value the customer and treat them as we would like to be treated. We arrive on time and keep our word. We are Chamberlain Electric.
Residential Electrical Services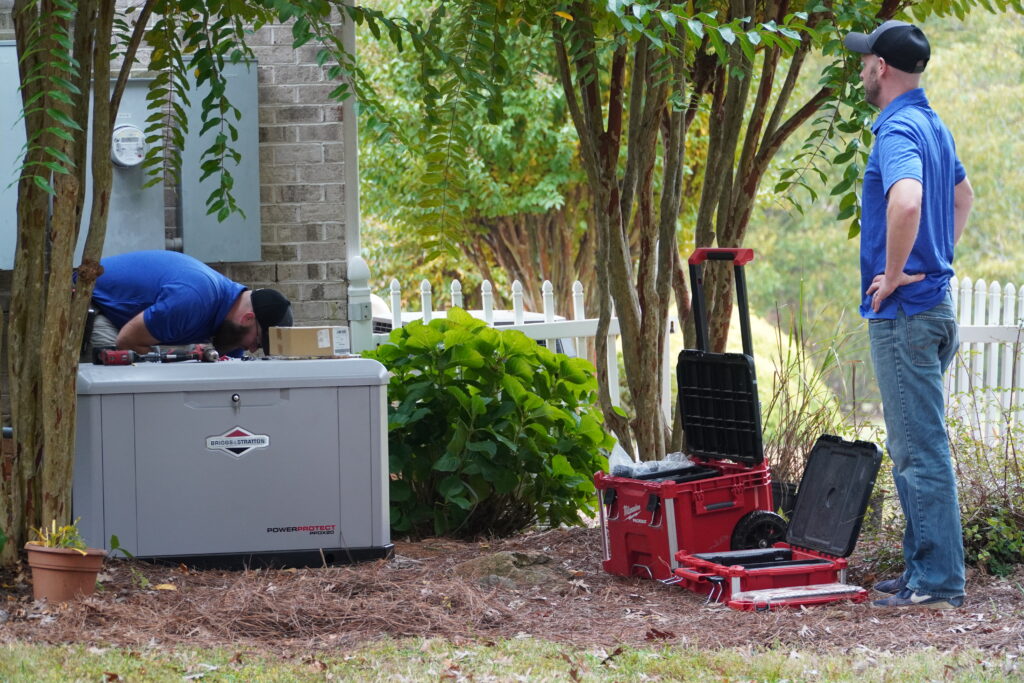 In Durham, North Carolina, residents and businesses have access to a wide range of electrical repair and installation services that we offer. These services cater to various needs, from simple whole-home generator installations and repairs to complex electrical systems for both residential and commercial properties. Chamberlain Electrical is known for their expertise and professionalism, offering services such as complete electrical installations, lighting upgrades, smart-home integrations, camera, or other low-voltage systems, wiring, general electrical maintenance, and repair and even include electrical panel upgrades and ceiling fan installations. They also extend their services to specialized areas like electrical remodeling and updating outdated systems whether it is one room, a single family home, or an entire campus. With a strong focus on customer satisfaction, we are equipped to handle the diverse electrical needs of Durham's growing community, whether it's a small home project like an outdoor light or a large-scale commercial endeavor like designing an electrical system for a new office complex.