Exterior Lighting Installation
            The exterior of your home is the first and last thing your guests see when they visit. Not only that, but the exterior may be the only thing your neighbors or passersby get a view of. When it comes to lawn maintenance, we are all aware it takes a lot of work, money, and time to curate it just how you like. Though when the sun sets all that hard work becomes invisible to those around, and yourself as well. Wouldn't you love to view your hard work in all of its glory, even in the evening?
Chamberlain Electric is here to do just that. We will illuminate that beautiful porch, highlight your amazing walkway, and enhance your property as a whole. With just the right touch, we believe your home will look even better after dark. Our exterior lighting is not solely for cosmetic reasons. Depending on your home's location, lighting is as much about safety, as it is beauty. Safety is always our top priority.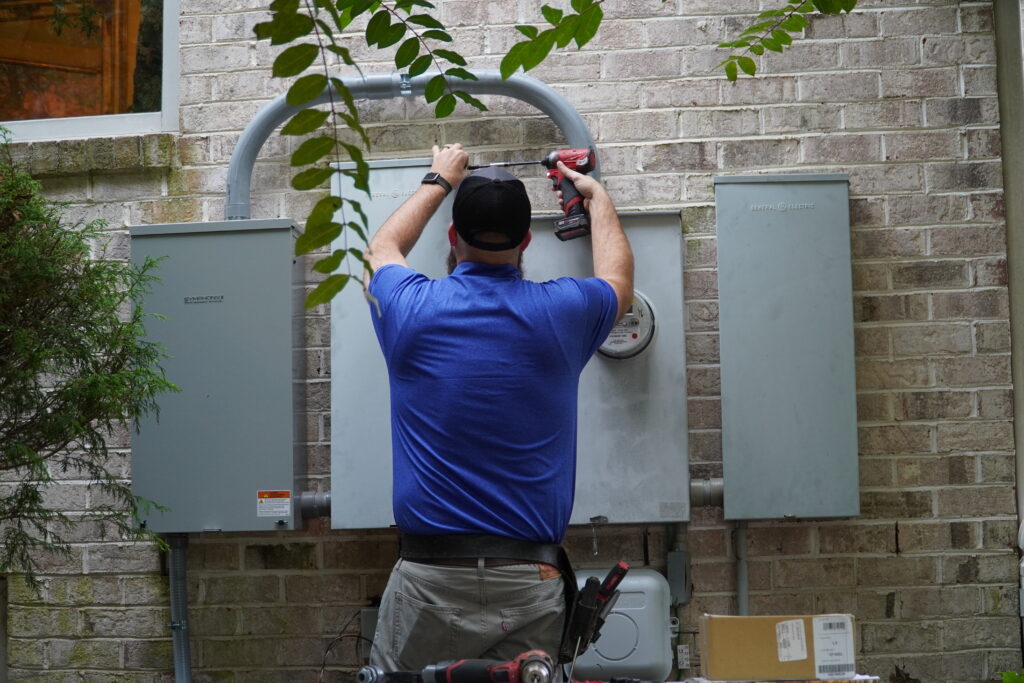 Looking for Quick Service?

Fill out our contact form
Here are just a few exterior lighting installations that we specialize in:
Landscape Lighting: Landscape lighting is perfect for highlighting trees, gardens, flower beds, and any other greenery neighboring your property
Motion Lighting: Motion lights illuminate the exterior of your property, and guide you to your door when you arrive home after dark. They are also an excellent deterrent for potential trespassers.
Smart Lighting: Smart lighting uses LED bulbs and software that connects to an app. You are able to control the lighting remotely by phone, or set it to an autonomous function. Which makes it perfect for when you're away from home.
Flood Lighting: As the name states, flood lights work by "flooding" an area with light. They have a broad-beam, and are usually used for illuminating large areas such as front yards, backyards and decks. They can also work in tandem with motion lights.
Area Lighting: Area lights are exterior as well, but they use a narrow high intensity beam. This beam is used to highlight specific areas or objects on your property.   
Your electrical experts are a call away
Chamberlain Electrical Services is here to tackle your exterior lighting projects. Just like you, we can't wait to see the finished project.