Electrician Serving Durham, NC
Looking for Help Trouble Shooting an Electrical Problem in the Durham, NC Area?
For over a decade, Chamberlain Electric has been the most trusted electrical service provider in the Triangle area. Whenever our expert electricians receive a repair request, the first step of the process is to complete an electrical troubleshooting and diagnostic inspection. 
Home electrical circuits are elaborate systems, so identifying the source of the issue allows for an efficient repair. Our technicians are excellent problem solvers with decades of experience and complete a rigorous training module. 
We take pride in every service we provide; there's no job too big or too small for Chamberlain Electric.
Looking for Quick Service?

Fill out our contact form
Be alert for common signs around your home that may warrant an electrician to perform a troubleshooting exam.
The smell of burnt plastic coming from outlets
Light switches that produce cracking noises
Outlets and light switches that are hot to the touch
Tripped circuit breakers and blown fuses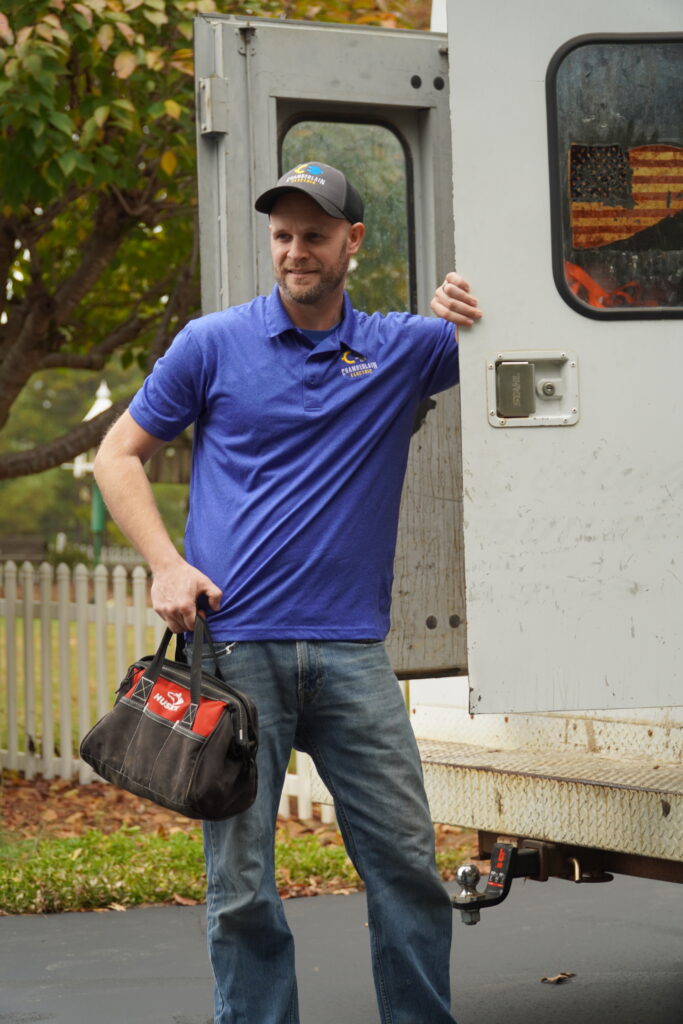 Your electrical experts are a call away
Giving us a call at the first sign of an electrical issue will put your mind at ease. Electrical troubleshooting will help us determine the root, severity, cost, and timeline of your electrical repair.
After diagnosing, we move on to the repair process. Upon completion, we educate our clients on preventive measures for electrical issues in the future. Electrical problems may appear to be a small nuisance, but they have the potential to be extremely dangerous.  Please do not attempt to work on electrical issues yourself. With the possibility of fires and explosions, it is best to get in touch with a trained professional.
We are equipped with the most advanced electrical troubleshooting technology and techniques, with safety being our first and foremost concern. So give us a call today at (919) 884-9489.