Generator Installation in Durham, NC
Chamberlain Electric is the Triangle's number-one service company for residential and commercial generator maintenance and repair. We work with all varieties of generators including major brands like Briggs & Stratton. Our expert technicians and advanced equipment will keep your stand-by power systems operating in those critical moments. How confident are you that your generator will perform at its peak when you need it the most? Having your generator serviced with Chamberlain Electric will take the guesswork out of preparation. Your number one choice for generator installation in Durham NC and surrounding areas.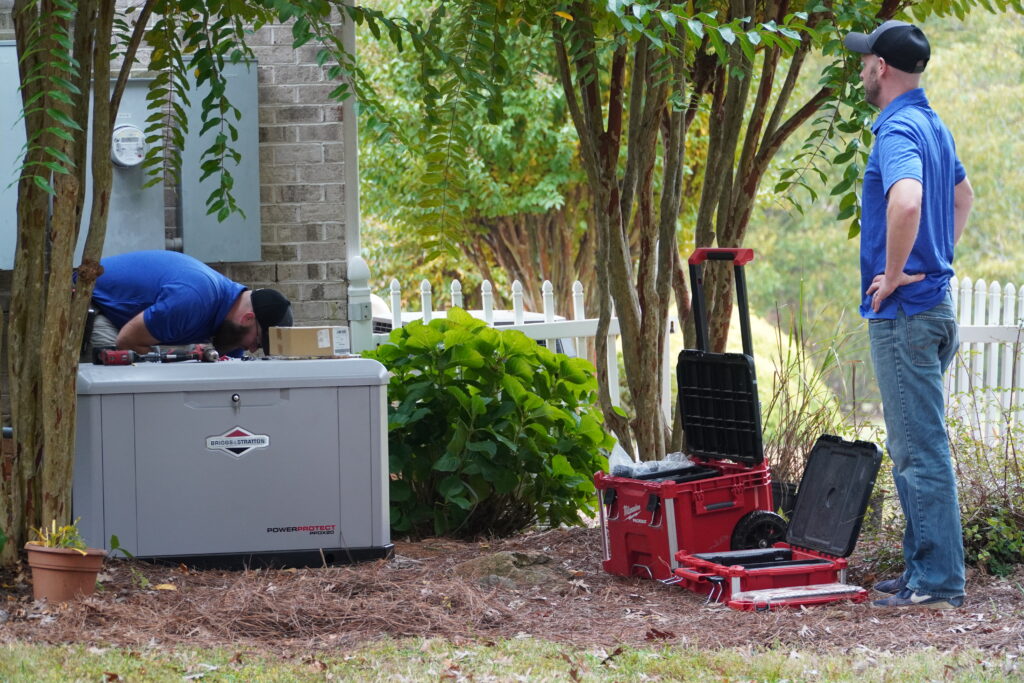 Looking for Quick Service?

Fill out our contact form
Whether preventative maintenance or an emergency repair, Chamberlain Electric will execute flawless service in a friendly manner. Our first step is an inspection in order to identify any issues and ensure we service your specific generator correctly. We want to maximize your generator's life and performance.
Here are a few of the generator services we offer:
Spark Plug Replacement
Fuel Valve Cleaning
Oil & Filter Change
Carburetor Cleaning
Oil Sensor Repair
And much more
How dependable is your generator?
The most important quality a generator can possess is dependability. The best way to ensure your generator continuously performs when needed; is a consistent maintenance plan. Here at Chamberlain Electric we like to think proactively. "What can we do today that will set our clients up for long term success tomorrow"? 
Our techniques and maintenance programs are put in place in order to maximize the life of your generator.  We can prevent the cost, time, and stress of needing a generator repaired in an untimely situation. Safety is our foremost concern, but we also highly value convenience.
We service a wide range of generators
The frequency and type of service your generator will require depends on a few factors including but not limited to: age, usage, and model. Regardless of your generator's details, our knowledgeable staff will provide expert service for your specific case.  
Whether you are planning ahead and scheduling preventive maintenance for your new Briggs & Stratton generator, or repairing an older Generac model generator. Chamberlain Electric covers all aspects, and all models of generator servicing.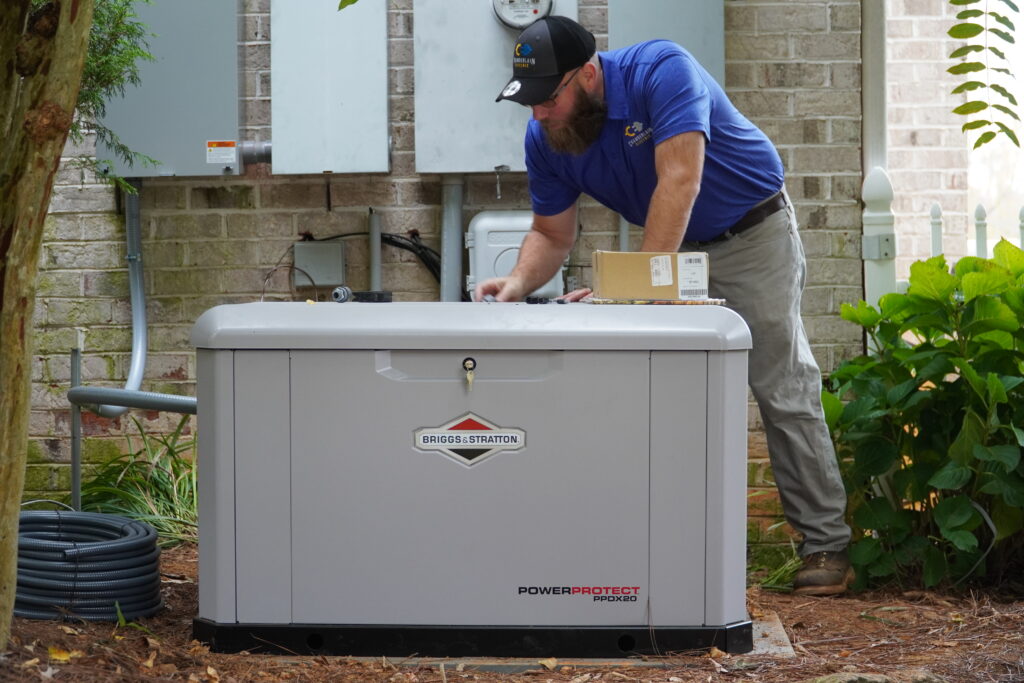 Your electrical experts are a call away
Chamberlain Electric is the area's leader in generator servicing, and we would love for you to be a part of the family. Give us a call today, a member of our helpful staff will schedule you an appointment to have your generator assessed. Now is the perfect time to service your generator; let us help you prepare for the upcoming season. We are looking forward to being your generator installation technician in Durham, NC.