Panels and Sub Panel Upgrades
Electric panels are key components of a healthy electrical system. If you are in need of an electric panel upgrade Chamberlain Electric is the best in the business. Electric panels control all the power and wiring in your home. Healthy electric panels distribute the correct amount of power to all areas of your home.
An electric panel is a box that is usually located in the basement or utility room of a home. Sub panels are a smaller version of panels that act as an intermediary between your main panels and the various circuits that distribute power throughout your home.
In some cases, a homeowner may need to upgrade their panel, add breakers, or add sub panels if the main panel is lacking space for new breakers. Our professional technicians here at Chamberlain Electric will diagnose and decide the appropriate steps to take, based on the home and the homeowner's needs.
Panel and sub-panel upgrades are a dangerous task and should only be attempted by a trained professional. When dealing with panel upgrades there is no room for error. If you suspect a panel upgrade is needed, contact a respected electrician immediately.
Looking for Quick Service?

Fill out our contact form
Here are signs that you should Contact Chamberlain Electric for a Panel Upgrade:
Circuit breakers are consistently tripping
2-pronged outlets, which in turn means they aren't grounded
Flickering lights when running appliances at full power
Circuit breaker is warm/hot to the touch
Home uses fuses instead of breakers
The home is over 20 years old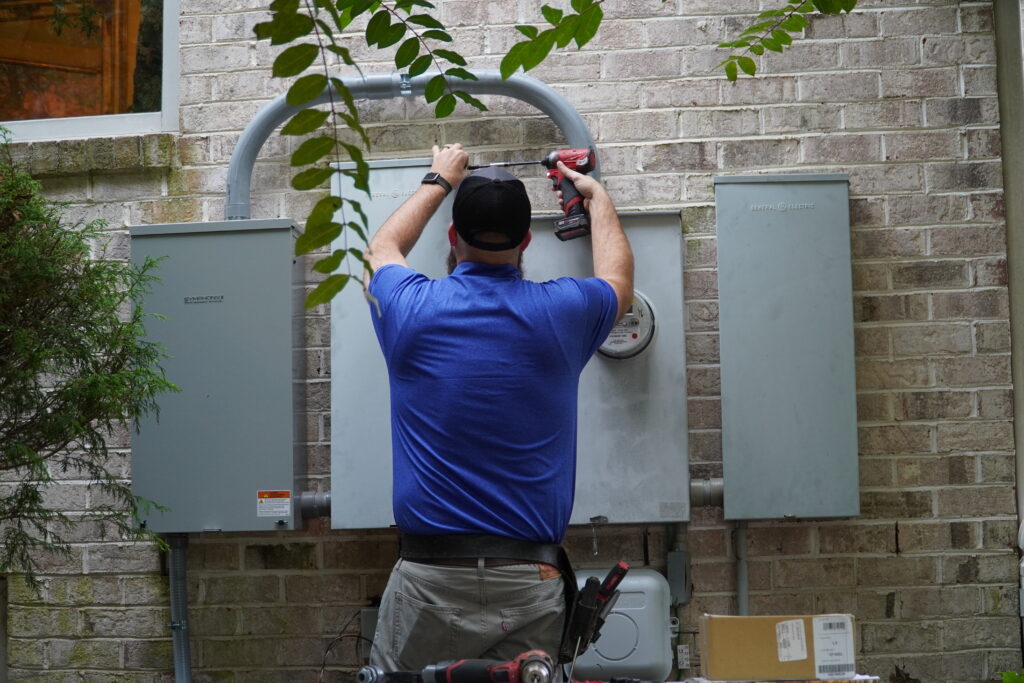 Your electrical experts are a call away
Electric meters constantly record the amount of power used in your home. Having and accurate account of your power usage can save you money and possibly alert you to electrical issues. Meters are usually located on the outside of your home and are protected from the elements by a case called a meter base. Though meters are often reliable, there comes a time when they will need to be replaced.
After diagnosing, we move on to the repair process. Upon completion, we educate our clients on preventive measures for electrical issues in the future. Electrical problems may appear to be a small nuisance, but they have the potential to be extremely dangerous.  Please do not attempt to work on electrical issues yourself. With the possibility of fires and explosions, it is best to get in touch with a trained professional.
We are equipped with the most advanced electrical troubleshooting technology and techniques, with safety being our first and foremost concern. So give us a call today at (919) 884-9489.
Contact Chamberlain Electric for a meter upgrade if you notice:
You have recently renovated your home
You upgraded your homes electric panel
Your meter was damaged by mother nature
Your meter no longer meets safety codes
We at Chamberlain Electric suggest having your electric panels and sub panels serviced regularly. Having an expert regularly service your panels will provide you and your family with peace of mind. Only a trained professional should attempt electric panel upgrades. Safety is a priceless commodity, so don't hesitate to contact us with any questions or concerns. Contact us at (919)-884-9489